AGI France Holland France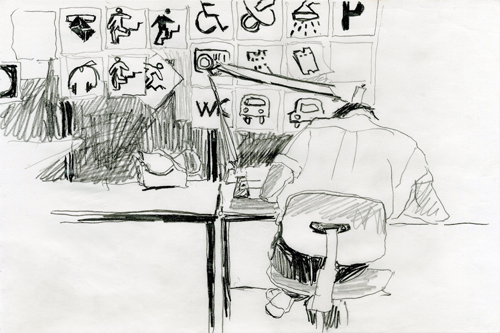 Philppe Apeloig: Remembering Total Design. During two pivotal internships
at Total Design, Philippe Apeloig made an outpouring of personal drawings
and photographs. He will share his awakening as a graphic designer
and typographer through these and other recollections of life in Amsterdam
in the mid-1980s.
12–1:45pm, 15 minutes for each speaker:
Luda Abifarès, P.-Y. Cachard, Annette Lenz, Joost Swarte, Philippe Apeloig.
1:45–2:10pm: break
2:10–3:30pm, 15 minutes for each speaker:
Erik Adigard, Fanette Mellier, Peter Bilak, Evelyn Terbekke et Dirk Behage
3:30–4pm: Q&A
4–5pm: Philippe Apeloig will introduce the exhibition «Using Type»
---
Saturday October 31, 2015
Address: Netherlands
Stedelijk Museum, Museumplein 10,
Amsterdam
Register: send an email to fhf@agi-nl.nl with the following object: "Registration France Holland France–AGI NL 31/10".
AGI France Holland France
Lecture, 16.10.2015